🩷 We're extending 40% OFF until
December 1st, 11:59 PM ET.🩷

🩷 RESTOCKS and PREORDERS ARE LIVE.
Pre-orders close December 8th.🩷
Find yourself something new and sparkly from our magical collections. Choose from a timeless classic and contemporary masterpieces, each designed to add a touch of sparkle and elegance to your style.
Huge Savings Now!
15% off Site Wide!

Bundle And Save more!

20% off 3+ items
30% off 5+ items
40% off 7+ items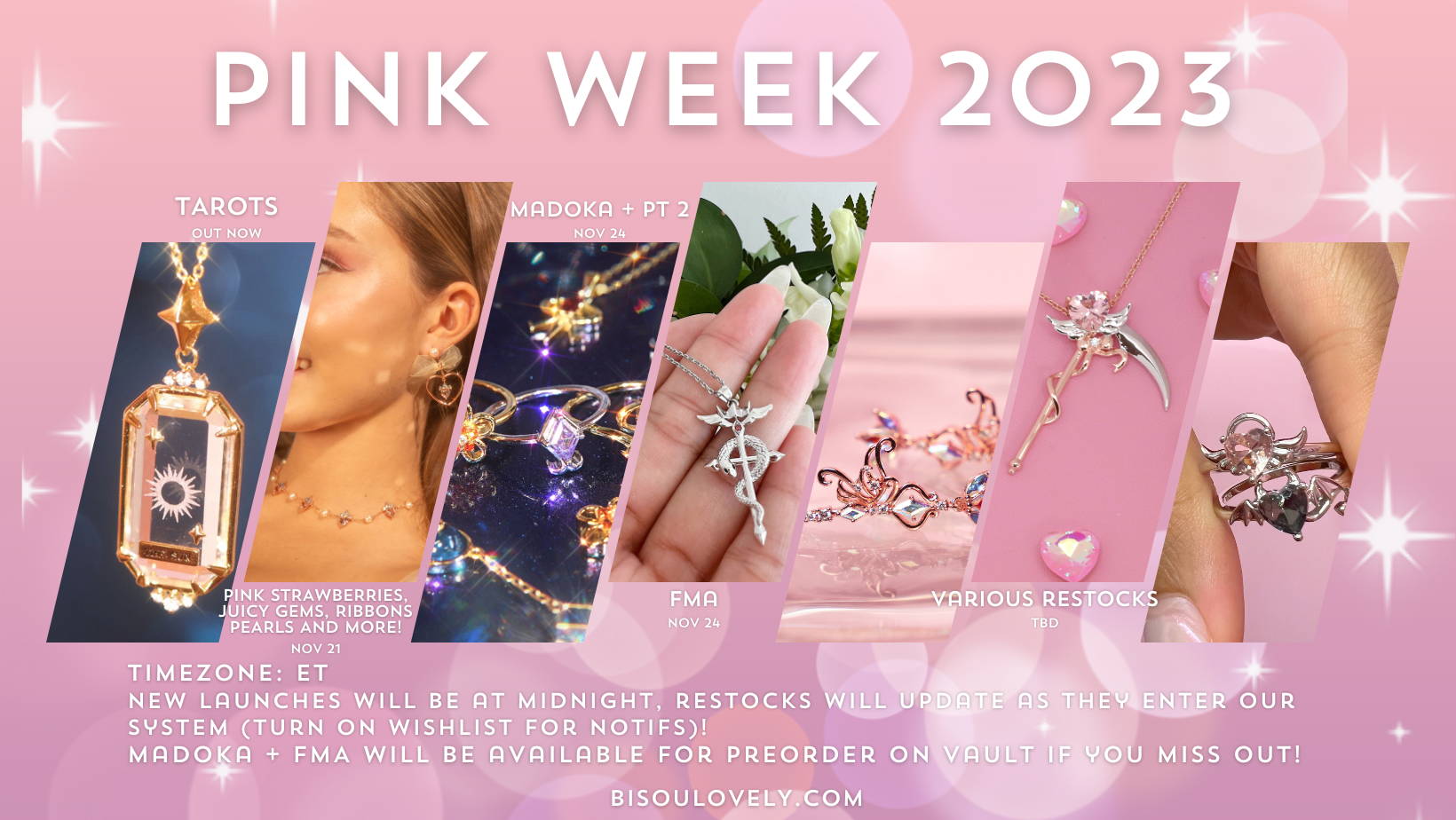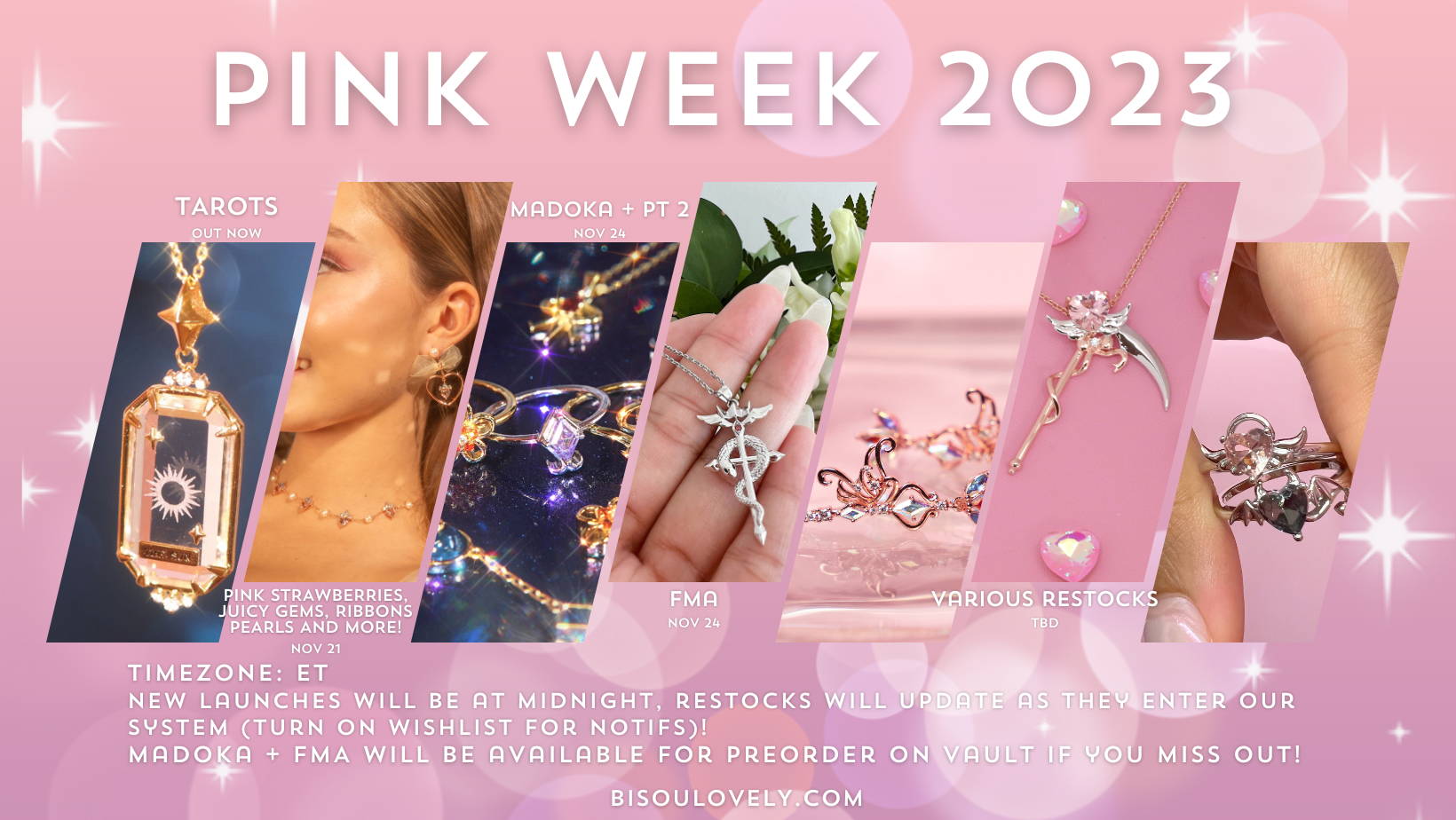 🌙 Let the magic unfold!✨
In addition to our Pink Week, the return of Madoka & Alchemist collections is back. Check out these enchanting pieces, and get ready to dive into a realm of beauty and style. With love, Bisoulovely💖