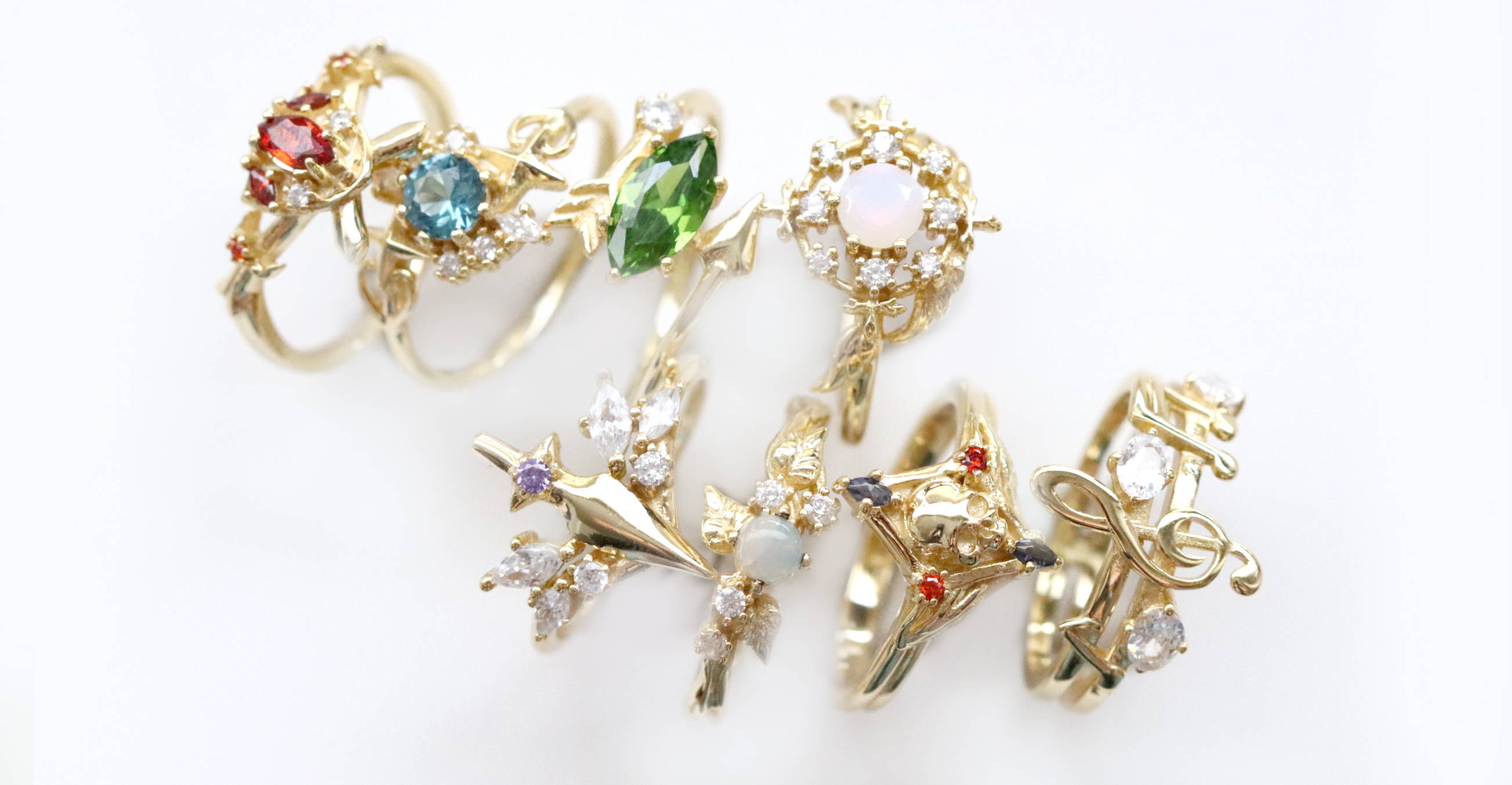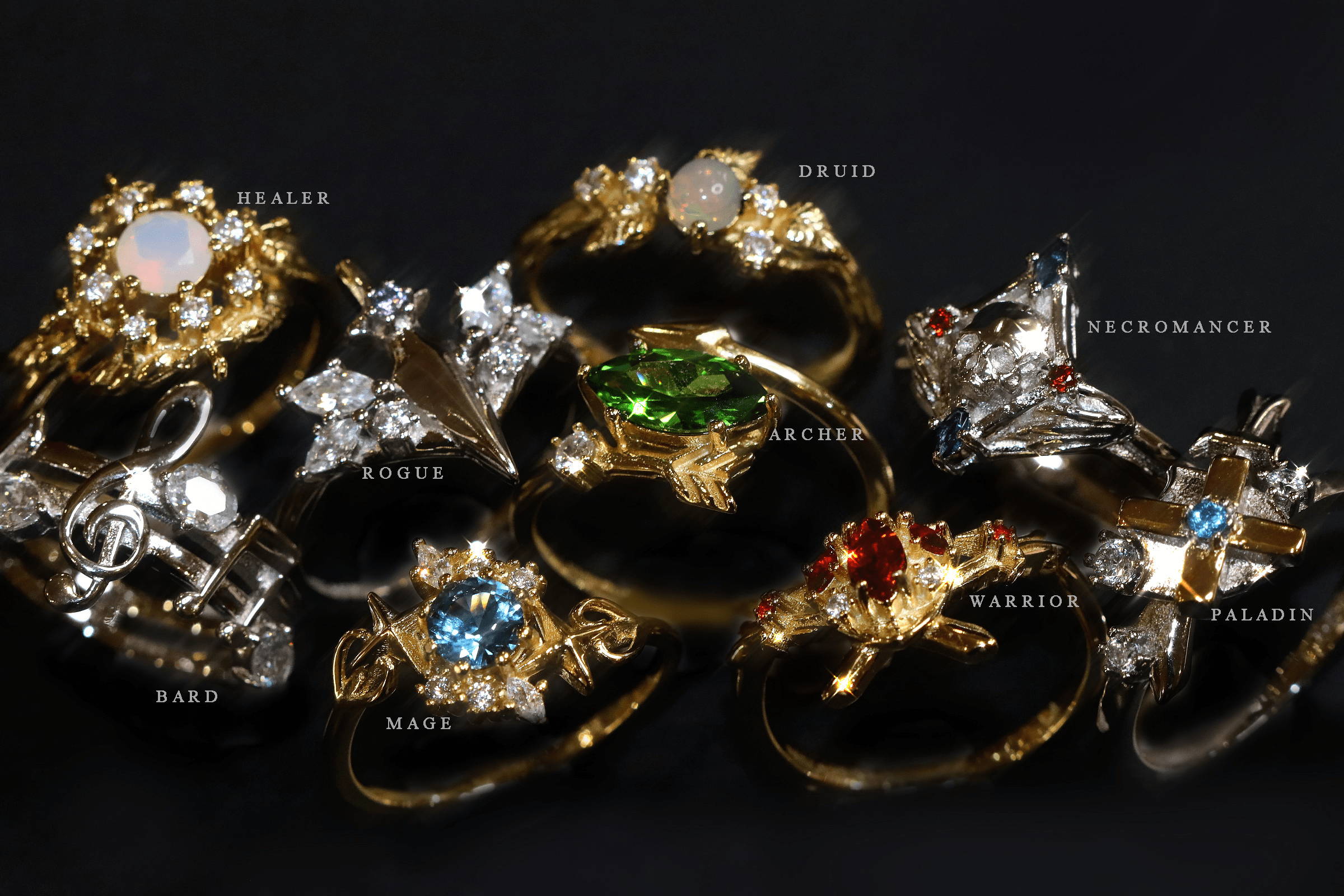 Our most anticipated collection yet - our line of RPG inspired jewelry.
Choose from classes such as Mage or Archer and rep your favorite characters day to day.
This collection is our biggest project yet. Stay tuned for the launch on Kickstarter and be ready to secure your very own pieces of BISOULOVELY's RPG collection. Look forward to extended sizes, unisex variants, and colors in both gold, silver and rose gold!
Get ready to begin your adventure!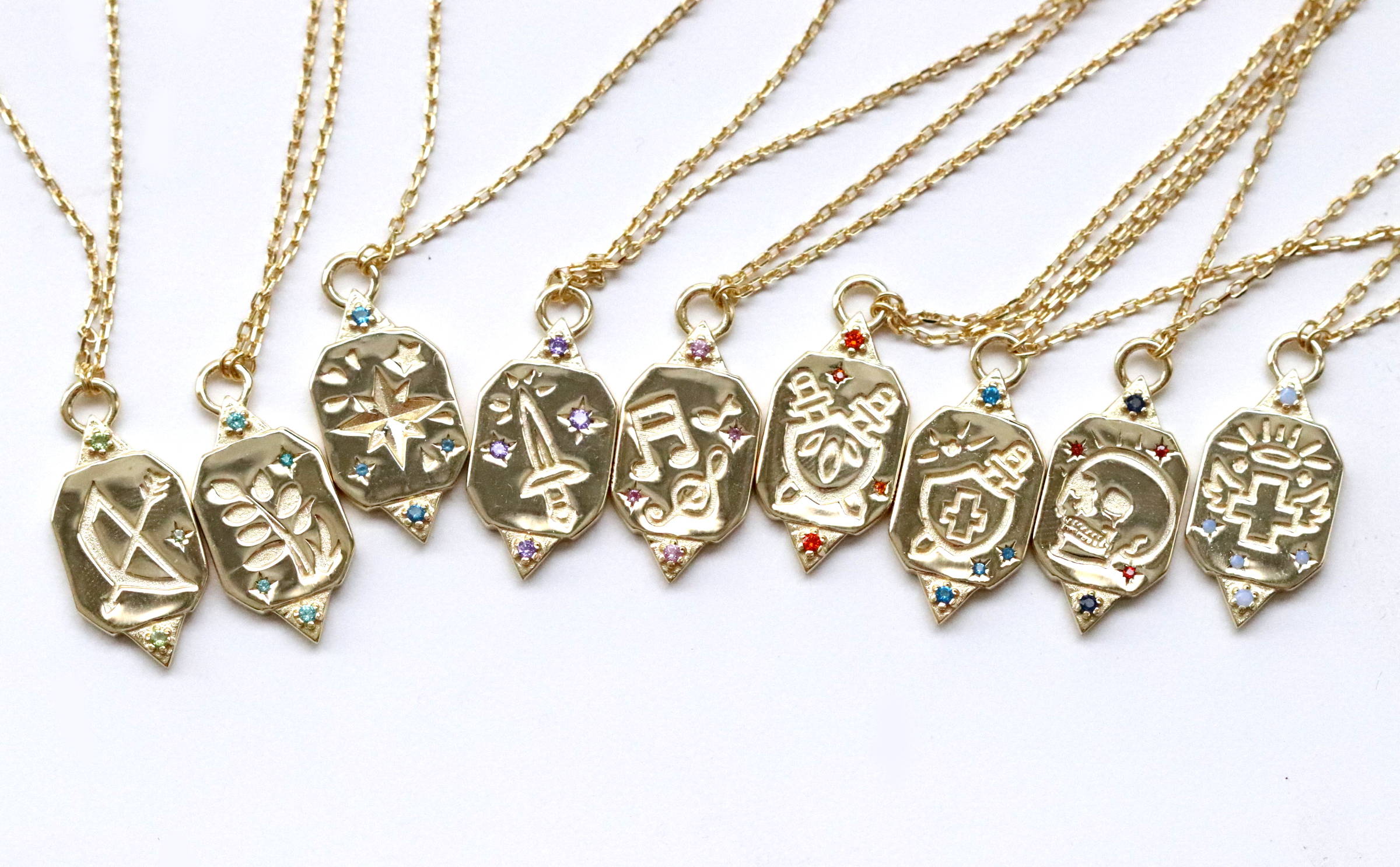 What if I want to buy from several tiers? I want a ring but I also want earrings.
Only ONE tier can be chosen per backer but add-ons for jewelry pieces are unlimited. The Kickstarter will have the option for several add-ons. For example if you pledge for a ring, you can still "add-on" earrings or necklaces separately at checkout.

What if my class hasn't been unlocked? Should I wait to pledge?
Kickstarter will not charge you until the campaign has ended if successful. It's better to pledge so that we reach the stretch goals and unlock classes. The more people that contribute with pledges, the more goals and classes we can unlock. At the end of the campaign you will be able to specify which class you want of the available unlocked classes.
What is kickstarter? Why kickstarter?
Kickstarter is a crowdfunding platform to help creators bring their projects to life with the help of their community. This launch is highly anticipated and in order to meet demand, we decided to run it as a kickstarter.

What are early bird tiers?
Early bird tiers are discounted reward tiers for early pledgers. We will have early bird tiers that will run for the first 24 hours of the campaign, as well as one super early bird tier for 1 ring limited to the first 250 people.

How do I specify my Ring size, Color, or Class?
After successful completion of the Kickstarter we will send out surveys to get all this information from you. You can pledge first and decide on specifics later. Size options will range from size 3 - 14 including half sizes.

Can I use my BISOULOVELY coupons on Kickstarter?
Unfortunately Kickstarter is separate from our online store, so bisou points and discount codes will not be redeemable on Kickstarter.

Will these pieces come to the BISOULOVELY store? Will they ever come back?
They may come back in some capacity but only in certain colors and sizes. The same extent of variations or designs in the Kickstarter may not return. Take this chance to grab the pieces you love while you can!

Can I change my order after I back a Tier? Can I change tiers?
Yes you can change your pledge while the campaign is live. If you pledge to an early bird tier and wish to change you run the risk of losing that tier if it has ended.

When will I be charged for my pledge?
All pledges will only be charged at the END of the campaign, as long as the Kickstarter meets its initial goal of $30,000 CAD.

When is the expected ship date?
The expected ship date for this line will be November 2021. The campaign itself will last 30 days, then it will take two weeks for the funds to be released to us. Only then can we start production, which we expect to take 8-10 weeks. From there we will package and fulfill orders.

Can I have custom stones on my piece(s)?
Our regular RPG pieces will not be customizable outside of color and class preference, but all 14K gold pieces will have the option to choose between center stones for whichever class they pledge for.

What is a Stretch Goal ?
A stretch goal is unlockable content given after funding amounts beyond our initial funding goal has been met. For example, at $30,000 we will reach out goal - but at $50,000 we will unlock even more content that you can choose from.

Can I change my shipping address after the campaign ends?

Yes and no, you will be able to during the campaign and for some time after the campaign ends but to avoid complication it's best to provide an address you're most sure you'll have access to later this year.

How should I prepare for the launch?

Set your alarm and get your potions ready! Have additional questions about Kickstarter and how to pledge. Check out the Kickstarter support page HERE.